Events
Convention Hours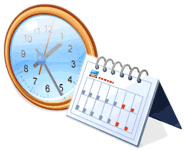 Friday, July 25, 2008
5 PM to 8 PM — Pre-Registration Pick-Up

Saturday, July 26, 2008
9 AM to 6 PM — Registration
10 AM to 3 AM — Convention

Sunday, July 27, 2008
9 AM to 4 PM — Registration
10 AM to 8 PM — Convention

Main Events
Opening Ceremonies
AMV Contest Screening
AMV Awards Show
J-Rock Live (concert)
Masquerade
Saturday Night Dance
Otakuthon Idol
Cosplay Chess
Hall Cosplay Contest
Closing Ceremonies 
More details are on the Main Events page.
Screenings
Otakuthon was originally an annual Otaku Anime Marathon, where many local Montreal fans would get together to watch through an entire day filled with high quality features playing on some of the best audio-visual equipment. The tradition is carried on, where we showcase a wide selection to give all viewers something to enjoy. There are screenings including older classics, little-known wonders, popular picks (to introduce your friends to), and even some of the most contemporary and cutting-edge titles.
More details are on the Screenings page.
Contests
From Lucky Stars to Might Mice, we invite each of you to take part in any number of our contests during your stay at Otakuthon. Impress everyone with whatever you've got to win any of our prize packs.
More details are on the Contests page.
Panels/Workshops
Join a panel discussion and network yourself into meeting and sharing with like-minded friends. Enlist into a workshop to get some hands-on experience learning something wonderful.
A list of planned panels & workshops, as well as panel & workshop guidelines, can be found here: http://forums.otakuthon.com/viewforum.php?f=11
More details are on the Panels/Workshops page.
Gaming
Keep your trigger-finger(s) joy-happy at Otakuthon's video gaming section. Otakuthon will have lots of multi-player titles that will keep the crowd cheering as players square off against each other in contests of skill, sheer luck, and even of foreign languages! Table-top games, such as TCGs, RPGs, Go, Shogi, and Miniature Warfare will also be available.
More details are on the Gaming page.
Anime Karaoke
In the Anime Karaoke room, you will be able to grab the mike and sing your favourite tunes all night long.
More details are on the Anime Karaoke page.
AMV Contest Screening
The AMV Contest Screening will be presenting the top entries of each category of the AMV Contest. Come see the variety of action, drama, comedy, and special effects of these original AMVs as the winner is decided. Not only will you get to see the best of the best, but you will get to vote for the best of the best and help choose the real winners of the AMV Contest!
The Otaku Showdown
-Cancelled-
AMV Awards Show
The AMV Contest winners have been decided and now its time to give them their prize! Come and see the AMV Awards Show as we present the winning awards for each category to the most deserving AMV creators.
Manga Library
Come browse through the diverse collection of manga courtesy of Otaku Anime of Concordia University. With a vast selection of manga to choose from, there's bound to be something interesting for everyone! Come sit and relax while discovering a favourite series you never imagine existed!