Also available in PDF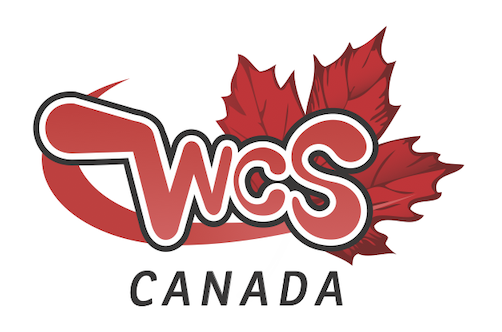 Schedule
Note: All times are set in Eastern Daylight Time
Registration closes on May 31, 2021, at 11:59 PM. We are aiming to confirm acceptance within 72h of receipt of full application.

Selected teams must submit:

A character report and workmanship video explaining the creation of the costumes and tentative script/video plan (time limit and details will be provided following registration) by June 5, 2021.
An entry video which includes video resources, a script, audio resources, a list of persons cooperating in the production, and an introduction video by June 12, 2021.
Deadlines are at 11:59 EDT on each of the dates listed above.
Online show time to be determined. As all elements of the competition are virtual, the show will be pre-recorded.

All written material must be submitted in English. Videos may be submitted in * French, provided the subtitling requirements outlined in the Video judging criteria section are met.
---
Registration
To participate in the competition, your team must complete the WCS Canada 2021 Registration Form during the registration period as specified above. In the form you will be asked for the following:
Team Information: name, short biography.
Contact Information: name, date of birth, gender, postal address, phone number, email address.
Cosplay History: paragraph about why you love cosplay, short history of major costumes and awards, descriptions and photos of four of your favorite past costumes
Acknowledgment that each member has read and agreed to follow the rules of the competition as outlined below.
---
General Rules
Only teams of two (2) people are permitted to enter. A participant can only be a member of a single team.
Winners of the 2021 World Cosplay Championship Video Division - Canadian Preliminaries will represent Canada in the 2021 World Cosplay Championship Video Division. The winning team of World Cosplay Championship Video Division - Canadian Preliminaries will not travel to Nagoya, Japan to participate in the events in person.
The World Cosplay Championship Video Division is scheduled 8 August (Sunday) from 19:00 to 20:00 JST (06:00 to 07:00 EDT). The winning team of the Canadian Preliminaries must be available for a live connection via Zoom at that time. Additionally, the winning team should also be available for future live appearances, which will be announced and arranged in advance. Participation in these events will be solely virtual.
Participants are required to abide by all regional, provincial, and national COVID-19 safety and containment measures while making their costumes, filming, and producing the materials required for their participation in this competition.
---
Eligibility Rules
Each team member must be at least 18 years of age on August 7 (date of show).
Each team member must either be a citizen or permanent resident of Canada possessing a valid passport or permanent resident card.
No team member may have participated in another country's preliminaries nor finals for the 2021 WCS Championship in Japan.
No team member may have judged another country's preliminaries nor finals for the 2021 WCS Championship in Japan.
No team member may have been a member of Team Canada in the previous year. Example: Members of Team Canada for the 2019 WCS Championship in Japan may not compete again until the competition for the 2021 WCS Championship in Japan.
---
Costumes and Props Rules
Costumes worn by a team must be characters from the same source material.
Costumes must be from a Japanese anime, manga, video games, or tokusatsu. The following sources are not allowed:

coterie/theater works, fan art, doujinshi, and live-action movies based on manga, anime, or games.
games with non-Japanese source material, for example, Disney or Star Wars, even if the game may have been made in Japan.
any work inappropriate for persons under the age of 18 years.

It is not permitted to use unrelated trademarked illustrations or logos on equipment or props.
Items that are assessed in the Character Judging are only those items that are necessary to express the character – the costumes, wigs, and hand props, make-up. Specifically, these are limited to A) and B) below:

A) "Costumes" refer to what the cosplayers wear.
B) "Hand props" refer to objects that can be carried by cosplayers without assistance, such as weapons or items held by characters during scenes during the performance.
C) This category refers to objects not included in A) and B). (These are not assessed in the Character Judging).

Objects appearing in the cosplay presentation video which are not worn or used by the cosplayers at least once during the performance fall under the C) category and are not included in the Character Judging.
Special effects drawn by contestants in animation or CG are considered to fall under the C) category and are not included in the Character Judging.

All items to be judged should all be made by representatives. A proportion of 75% or more of the items must be handmade to qualify. If friends or family members have assisted in the creation process, this should be clearly presented in the character report. If it is determined that 25% or more of an item is not made by hand, the item will not be included in the judgement.
Shop-purchased items will not be eligible for judging.
If details of the original are changed, this must be clearly presented in the character report and also explained during the Character Judging.
---
Presentation Rules
The performance time limit is 2 minutes 30 seconds. Any video over this time limit must be edited to this limit. You do not need to use the entire 2 minutes 30 seconds.
Participants are required to ensure the preservation of their filming environment. If filming at a location that is not the private property of either of the participants, please ensure that proper permissions and authorizations are obtained if required. Provide copies of these permissions when submitting your video.
All sets and props must be properly dismantled and removed after filming and participants are encouraged to avoid doing anything that would cause lasting damage to filming locations.
Basic video editing must be done by the representatives, however CG or visual effects done by someone other than the representatives are allowed as long as the credit for this work is properly attributed. Basic video editing is defined as editing done to ensure the finished length of the video is no longer than 2 minutes 30 seconds.
To ensure the safety of competitors, the use of dangerous weapons such as shop-purchased blunt instruments, firearms, imitation swords, and katanas or similar items are prohibited. Additionally, performances with actual fire or dangerous substances that require special care in handling are also prohibited.
Filming without permission in public or private places which are not the property of the team, as well as 'guerrilla-style', unpermitted filming is prohibited.
You may have non-participants as extras in your video. You may also create characters digitally (animation, CG) but the voice acting must be performed by the participants. Digitally created characters cannot be copied or traced from source designs.
Participants can perform multiple characters, but any character other than their primary entry is excluded from Character Judging and Acting in Video Judging. The use of commercially available costumes is allowed for extras. Please note that the total time permitted for scenes in which neither participant is on screen is 15 seconds. For the remainder of the time, at least one participant must be on screen. If the 15 second time limit is exceeded, points will be deducted as follows:

15.1 ~ 16 seconds: 5 point deduction
16.1 ~ 17 seconds: 5 point deduction
Hereafter, there will be a 5 point deduction for every second in excess
For an excess time of 20 seconds or more, an unconditional score of 0 will apply.

Content that violates the guidelines of streaming platforms and that may change the age rating of the video will be prohibited. These include, but are not limited to, the following points. Participants should review the full guidelines for details on YouTube.

A) The use of official illustrations or logos from the WCS or official logos and copyrighted images edited into videos, animation, special effects, copyrighted sound effects and copyrighted music from other original works or violating someone's copyright.
B) Excessive sexual expression or narration.
C) Violent expressions such as excessive descriptions of blood, vomit, assault, and torture.
D) Contents instigating hate speech, suicide, and bullying.
E) Video challenges which encourage activities that may lead to serious injury.
---
Technical Details:
Sound: Full Stereo at least 192kbps
Image: 1920×1080 pixels, Screen resolution 1080p, Aspect ratio 16:9
If using a background video, submit it as a video file mixed with the sound clip in one of the following file formats: MOV, AVI, or WMV.
Please note that subtitles will be applied to the winning entry by the WCS Japan Office. Subtitles will appear on the bottom ¼ of the video.
---
Audio Rules
Videos should be in English or French. If filming in French, English subtitles are required. Subtitles should be in the bottom ¼ of the video.
Music used in the video must be played or created by representatives if it is music which would otherwise be subject to rights management by JASRAC, or it must be copyright free music and sound clips.
Works of voice actors from original productions and the copying or tracing of scenes or images appearing in original works or sources where the copyright holder is someone other than the representative team for use in background videos is not permitted.
---
Resume information, such as cosplay aliases, photos, experiences, etc., may be used for press. Real names and personal contact information will be kept private. If you want to use your real name for media presentations, please note this in your submission. Personal details (date of birth, address, legal name if other name being used, etc.) submitted as part of the registration process will not be distributed without prior consent of the participant.
Media such as TV programs, websites, newspapers, magazines, etc., may use photos and images of the Canadian Finals. By submitting your resume, you agree that no compensation will be provided, should your likeness be used.
After the World Cosplay Summit Canada, all media, including but not limited to images, photographs, footage, programs broadcast, DVDs, etc., of the contestants will become the property of the WCS Canada organizational team, WCS Japan Office, and Otakuthon. No compensation will be provided, should your likeness be used.
---
Cancellations
All cancellations must be made at least 72 hours prior to the competition. Failure to do so will result in exclusion from the following year's competition.
---
Judging
All teams will be scored out of a possible total of 150 points: 50 points for the Workmanship category and 100 points for the Video category. The score for each section will be the average of the scores awarded to each team by the judges in each category.
Workmanship judging (50 points)
Points are awarded according to the following three criteria related to the production of the main elements that express the character (costumes, hand props, etc.):
Level of precision in the costumes (30 points)
The costumes are evaluated by comparing the actual costumes with the design of the costumes in the original work. If the actual costumes are completely identical to the costumes in the original work, the full 30 points are awarded. If completely different, the lowest score of 0 point is given. In cases where there is an unknown part of a costume that appears in the original work, as long as the costume portrayed for judging is true to the spirit of the character and the atmosphere of the original work, design construction and choice of color are left up to the discretion of cosplayers, and differences between it and the image submitted of the costume in the original work will not affect scoring. (ie: In black and white manga, it is not possible to know the correct color of costumes)
Costume Quality (10 points)
The costumes are evaluated according to multiple factors, such as how well the costume is constructed overall, how well it fits the participant, appropriate choice of materials, etc.
Technique (10 points)
Evaluation of costume-making skills. Costumes that have been made by utilizing a variety of challenging techniques are scored higher than those using a few basic skills. This criteria looks more at the quality level of the techniques rather than the number of techniques employed. If any special techniques such as transformation or other mechanisms are used, they will be evaluated here.
Video Judging (100 points)
Points are awarded for the produced video footage according to the following three criteria:
Conception (45 points)
The video's efficiency to use the 2:30 minutes to establish a scene. The team's ability to create an effective story composition which easily appeals to viewers, along with the quality of scene composition and scene arrangement techniques are judged in this section.
Acting (45 points)
An evaluation of the general impression of the performance, including the quality of singing, dancing or other active elements in the performance and how well rehearsed they appear, of the expressiveness of performers in scenes with simple or no action, such as the delivery of dialogue.
X factor (10 points)
An additional evaluation from the individual viewpoint of each judge regarding elements that cannot be measured within the criteria of points 1) and 2), such as the creativity and amount of original ideas in the video that provide appeal and entertainment value, or its effectiveness in immersing the viewer in the story.
If you are unsure about any of the rules, contact wcs@otakuthon.com with any questions you may have.